Montana Cut Out with a Textured Copper Finish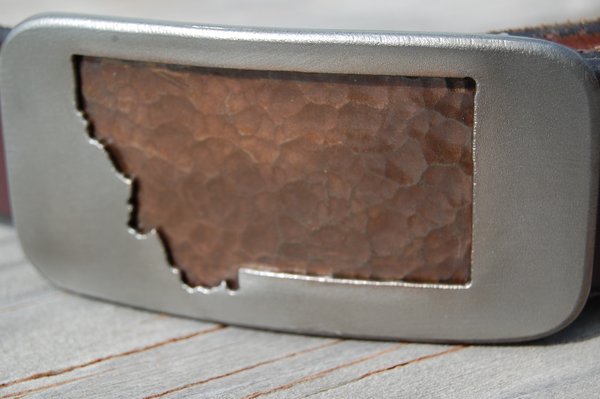 Montana Cut Out with a Textured Copper Finish
Show your Montana pride with this image of Montana that has been textured and colored with a copper finish.
This belt buckle has an extremely durable, baked on powder coat finish to resist moisture and scratches.
These steel belt buckles are individually handmade. Each buckle is made from start to finish by heating, cutting, pounding, welding, grinding and finishing the steel until the design emerges. No two buckles are identical.